Thistle Farms Candle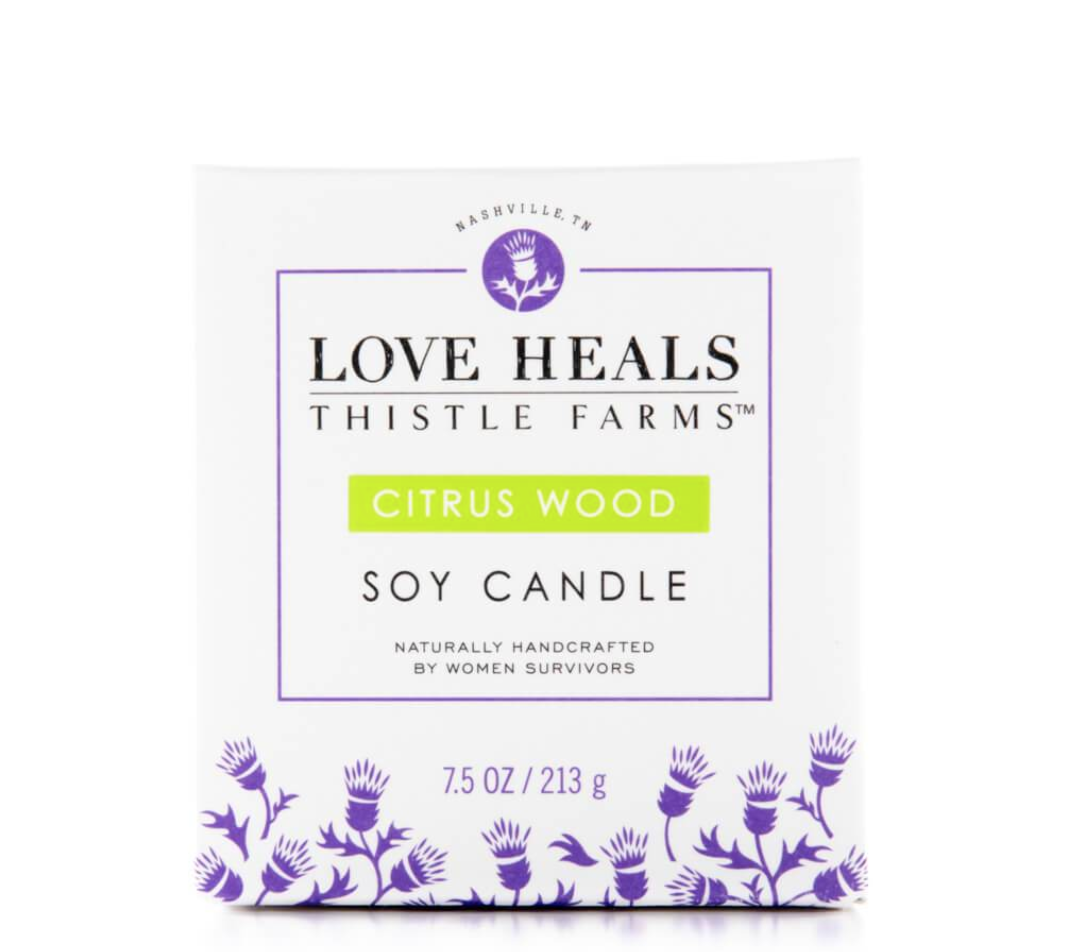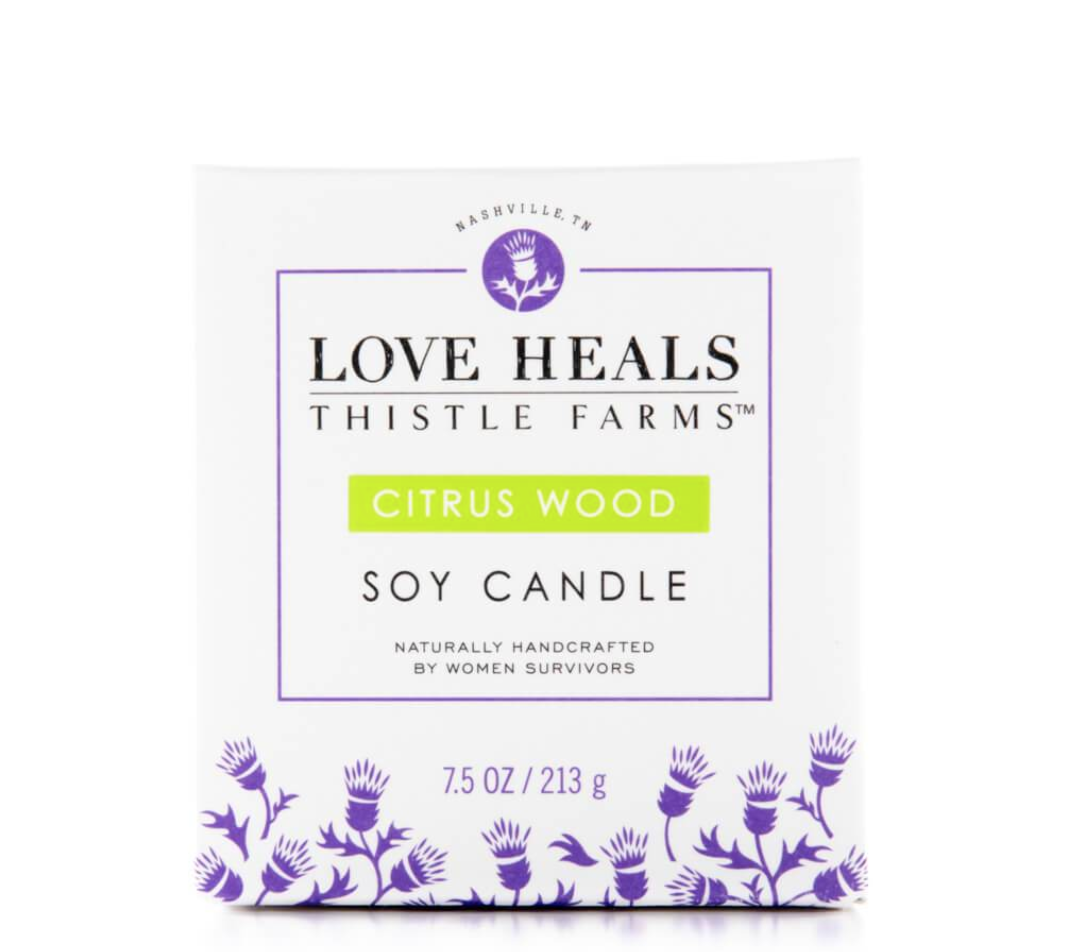 Thistle Farms Candle
Natural, sustainable wick; soy candle scented with essential oils (no synthetic fragrance). These candles are packaged in opaque white glass containers. Trim the wick before each use to sustain the 35-hour burn time.
ALL THISTLE FARMS PRODUCTS ARE NATURAL, SAFE, AND HANDCRAFTED WITH LOVE BY WOMEN SURVIVORS.
5 available
4 available
Candles gently illuminate a table, softly scent a room, and even light the way home. Every day, members of the Thistle Farms community light a candle in our Nashville headquarters as a universal symbol of welcome and sanctuary for the next woman coming in from the street. Thistle Farms handmade soy candles burn with the promise that Love Heals Every Body.
WE BELIEVE LOVE IS THE MOST POWERFUL FORCE IN THE WORLD.
Thistle Farms makes it possible to create real change from small actions. When you buy one of these exclusive handmade candles, it becomes a symbol of welcome and hope for the next survivor seeking sanctuary from abuse, violence, poverty, and addiction.
Your purchase of a Thistle Farms Candle spreads the belief that love is the most powerful force for change in the world. Each candle is hand poured with love and made with soy wax and natural essential oil fragrance.
THISTLE FARMS IS A NONPROFIT SOCIAL ENTERPRISE, BASED IN NASHVILLE, TN, DEDICATED TO HELPING WOMEN SURVIVORS RECOVER AND HEAL FROM PROSTITUTION, TRAFFICKING, AND ADDICTION.

NOT TESTED ON ANIMALS. DO NOT CONTAIN PHTHALATE. NO SYNTHETIC FRAGRANCES.